PVC Door and Window Production Technology in Mitroplast
Get introduced with the manufacturing technology used by Mitroplast to produce PVC Doors and Windows
Qualitative production of PVC doors and windows requires the integration of several types of machinery which take care not only of the dimensional aspect but also the quality and durability of the products.
To meet customer expectations, Mitroplast is committed to continuous investment in quality delivery. Below you can find out which machines are used for production at Mitroplast.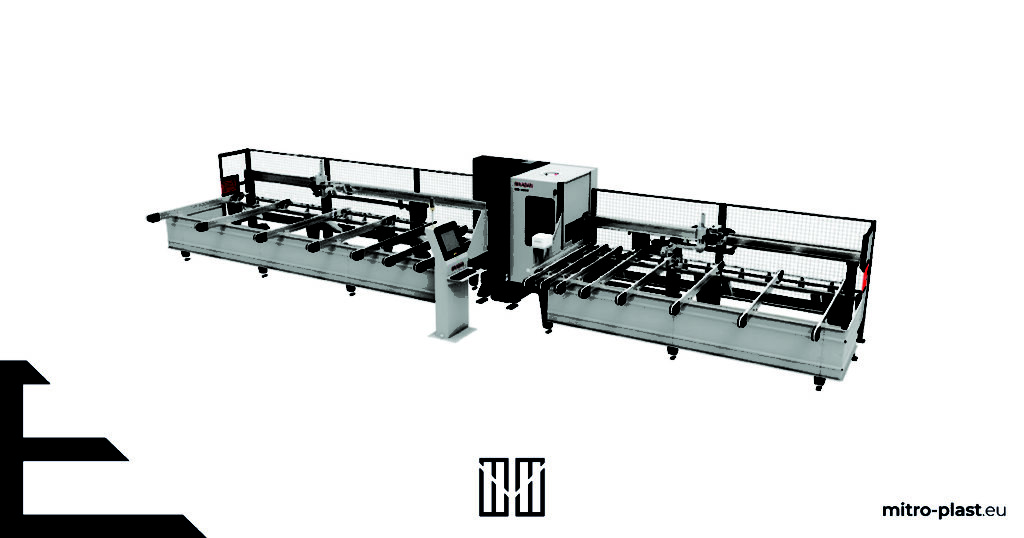 Kaban SB 3012, Machinery for processing and cutting PVC profiles
• Performs cutting operations on PVC profiles
• The linear measurement system ensures the stability of the measurement
• Has an automatic lubrication system.
Kaban MK 2010, Four-head welding machine
• 90° welding of four corners of PVC profiles
• Tolerance system to minimize measurement errors
• Automatic lubrication system.
Machines from the Lider brand which, among others, include:
• Stainless steel washing machine
• Strong steel construction structure
• 4 balanced brushes
• Cleaning rubber and brush between sections in the washing unit
• EPDM and polyurethane disc, shine coating inside
• Left and right operational direction, etc.